BOLD N BOASY ENTERTAINMENT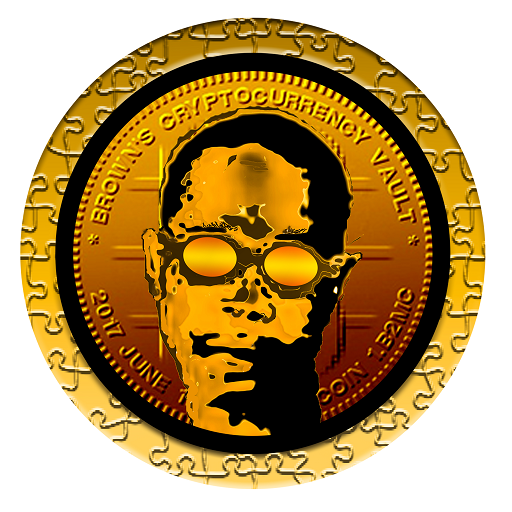 Pioneer in digital music since 2004 & cryptocurrency 2013.
Music and Video Services
Platform Services
Knowledge and Research
Representation and Consultancy
Community
Cryptocurrency Trading
---
Carlton S. Brown (born July 9, 1975), known professionally as Collie Boasy of Bold N Boasy Entertainment, is an Jamaican music producer, artiste manager, composer, songwriter, webtv producer, entrepreneur, and a Cryptocurrency investor.
Born in Montego Bay, St. James, Jamaica W.I. Learn more about Bold N Boasy Entertainment.
---
Bit2Music Multi-Media
We present to you a unique fusion of innovation and creativity, embodied by Collie Boasy of Bold N Boasy Entertainment, a multifaceted entrepreneur and cryptocurrency investor. Our venture combines the realms of music and finance, offering a groundbreaking platform for both artistes and crypto enthusiasts.
Cryptocurrency Exchange:
Introducing the Crypto Web Teller, your gateway to the world of cryptocurrencies. With a daily withdrawal limit of $1,000 USD and strict KYC (Know Your Customer) procedures, we bridge the gap for individuals who need cash but lack traditional banking access. Whether you're in Jamaica or beyond, we've got you covered.
Bold N Boasy Entertainment & Bit2Music Multi-Media:
Born in the vibrant music scene of Montego Bay, Jamaica, Bold N Boasy Entertainment is a force in the music industry. Paired with Bit2Music Multi-Media, our distribution division, we offer artists an unparalleled platform for their music.
Distribution Revolution: Bit2Music Multi-Media offers distribution services in NFT & UBI Style, with a groundbreaking Better Stream priced at just $0.01. You can purchase these services with cash or cryptocurrency, including our own $Bit2MusicToken and Bitcoin.
Personalized Service: When you partner with us, you're assigned a dedicated client representative to plan your releases. We work directly with stores to ensure speedy, efficient, and lucrative distribution.
If your track has not yet been mastered, we can provide mastering through us here boldnboasyent.com
We accept all submissions for distribution via sendspace, wetransfer, ftp or dropbox and expect audio files in wav in a zip file. Artwork is to be at a minimum size of 3000×3000 pixels, 300 dpi. Please number tracks with 01-, 02-, 03- and so on when submitting. The metadata form, attached, is also required. Only fill out the info you have, the rest will be provided by Bit2Music Multi-Media.
If you'd like to request a feature for iTunes reggae page, content must actually go live on the requested date. The iTunes genre pages always refresh on Fridays. All distributors submit their feature requests three weeks in advance of each Friday. One way around wanting a release live immediately is to have a preorder. These can go live within 24-48 hours after we receive all assets. Consumers may purchase and preview but not actually download the track or tracks until the release date. 1-3 tracks may also be selected as instant gratification tracks where the consumer will get those immediately prior to release date.
If the feature date on iTunes is something you're not interested in waiting for, we can get music live within 5-7 days or you may choose a Friday release day in any upcoming week and be featured in our TGIF blast. For UBI Distribution that pay more, and many other promotion options provided here: boldnboasyent.com
Once your sales/royalties reach a balance of $100+ USD, we will reach out for payment information. You may also request payment after 2 months if you do not meet this threshold. We pay out balances using either PayPal or direct wire transfer.
Please let us know if you have any questions, we're here to help! boldnboasyent.com
Comprehensive Support:
We provide complimentary UPC codes and offer ISRC registration or sales for tracking and publishing. Our support extends to social media platforms like Twitter, Minds, Steemit, and Instagram, where mentioning us in your posts earns you a repost or retweet.
Fair Fees:
Our distribution fees are transparent, with 80% going directly to you, the artist, and only 20% retained by Bit2Music Multi-Media. Additional charges only apply if you opt for our artwork creation service, priced at $30 USD.
Ready to take your music to the world? We're ready to assist! To get started, simply provide your legal name and preferred company name, and we'll send you a digital contract that can be easily signed on your smart device. If you have any questions, our team is here to guide you.
Bold N Boasy Entertainment and Bit2Music Multi-Media are not just businesses; they are the future of music distribution and cryptocurrency accessibility. Join us on this exciting journey to redefine the boundaries of artistry and finance. Visit boldnboasyent.com/contact/ today to learn more.
---
Make a Donation it keep us running. Thanks a lot!
Donate Via Wallets
Select a wallet to accept donation in ETH BNB BUSD etc..
---
BIT2TV IS BROADCASTING LIVE & RECORDED PROGRAM
---
---