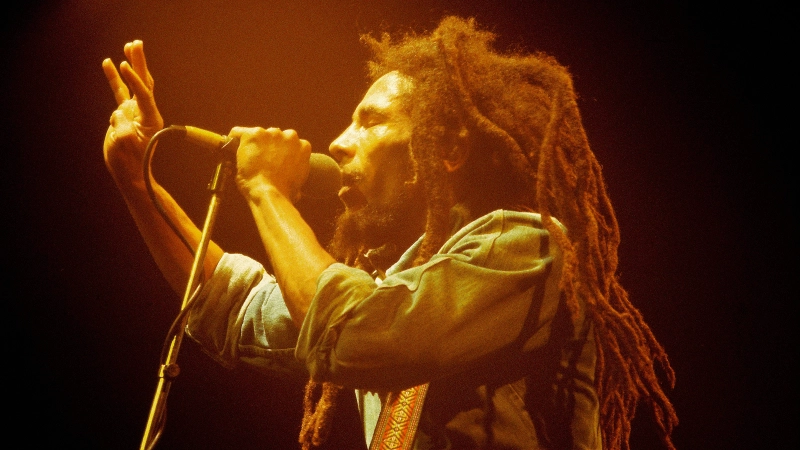 "Buffalo Soldier" is a reggae song written by Bob Marley and Noel "King Sporty" Williams and recorded by Jamaican band Bob Marley and the Wailers. It did not appear on record until the 1983 posthumous release of Confrontation, when it became one of Marley's best-known songs. The title and lyrics refer to the black US cavalry regiments, known as "Buffalo Soldiers", that fought in the American Indian Wars after 1866. Marley linked their fight to a fight for survival, and recasts it as a symbol of black resistance.
---
We all know the singer Bob Marley, and many of us know the song "Buffalo Soldier". But something you may not know is the true meaning behind the song. In this post, I will be talking about the valiant buffalo soldiers of the US army. Here is a little background on them. They began as members of the US Army's 9th and 10th Cavalry Regiments, which were formed on September 21, 1866. The name "buffalo soldiers" was given to them by Native Americans who claimed they had dark and curly hair like the buffalo. They went on to serve for eight decades, until they were disbanded on December 12, 1951.
---
Dick Gregory Speech On Bob Marley Concert 1979
---
The Truth About The Buffalo Soldiers
"Buffalo soldier, dreadlock Rasta," are the opening lyrics to one of reggae superstar Bob Marley's biggest hits song, "Buffalo Soldier." The catchy reggae tune is actually about one of the most decorated soldiers in American military history. Buffalo soldiers were African American soldiers who served on the western frontier after the American Civil War. Their main objective was to help control Native Americans in the plains and protect settlers, stagecoaches, wagon trails, and railroad crews in the western front. The history of the Buffalo soldiers was subdued for a long time because of racism, so here are more facts and truths about the Buffalo soldiers. "If you know your history then you would know where you coming from."
---
Make a Donation it keep us running. Thanks a lot!
Need Cash For Your Cryptocurrency?
No Bank Account? No Problem
In Jamaica? No Problem
Donate Via Wallets
Select a wallet to accept donation in ETH BNB BUSD etc..
---