---
LICENSE FIREARM HOLDER CHALLENGE HEAVILY ARMED GUNMEN IN MONTEGO BAY, St JAMES.
A licence firearm holder is now nursing gunshot wounds at hospital, following an incident along Jarrett Street in Montego Bay, on Thursday night, where he challenged two heavily armed gunmen during a robbery at a bar. Reports by the Barnett Street police are that about 9:30pm, the licenses firearm holder who was a patron at Vas Bar and Grill along Jarrett Street, was sitting outside the establishment in his motor vehicle when two armed men entered the bar. The gunmen then held the female operator at gunpoint and robbed the establishment of cigarettes, liquor and a large undetermined sum of cash from the poker boxes. The gunmen were in the process of leaving the scene with the loot, when they came upon the licence firearm holder who was sitting inside his vehicle, and who pulled his firearm and challenged the gunmen. A gun battle ensued, resulting in him being shot in the regions of one arm. The gunmen escaped in the area on foot, following by which the police were summoned and upon arrival the wounded victim was transported to Cornwall Regional Hospital, where he was treated and admitted.
---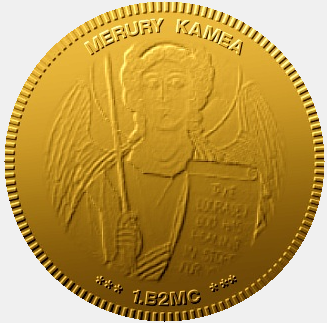 BIT2MUSICTOKEN Archangel Raphael Design Token
BIT2MUSICTOKEN Archangel Raphael Design Token. BIT2MUSICTOKEN knows Archangel Raphael good for Health and Protection. Archangel Raphael is known as the angel of healing. He works to heal people's minds, spirits, and bodies so they can enjoy peace and good.